Visit to the North Star Mining Museum, August, 2001
Museum located in Grass Valley, California
I highly reccomend a visit to this museum!
Pictures

Nice early iron wheel, "Motor #5"
Patented Oct, 1880, Feb, 1887, and Aug1888
This wheel is about 20 inches diameter.


This wheel has very interesting spokes,
also, please note the split buckets, and old "bearings".
Wheel diameter approximately 12 inches diameter.


A 12 inch Pelton Wheel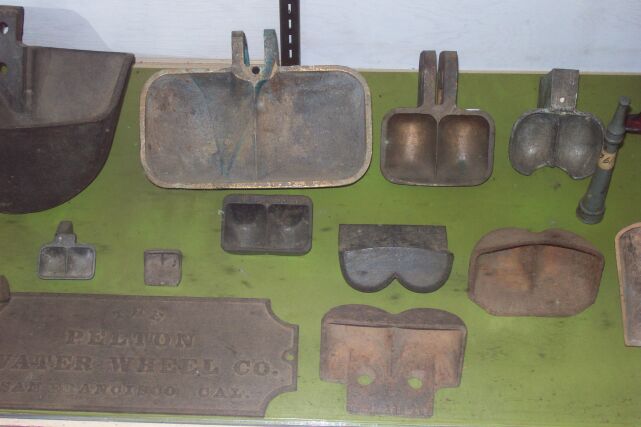 Several Different Styles of Pelton Buckets From Early Times.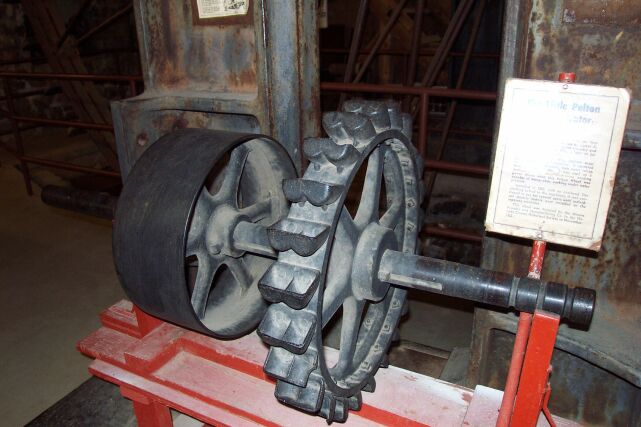 This is Pelton's Demonstrator Wheel, Please see museum sign below.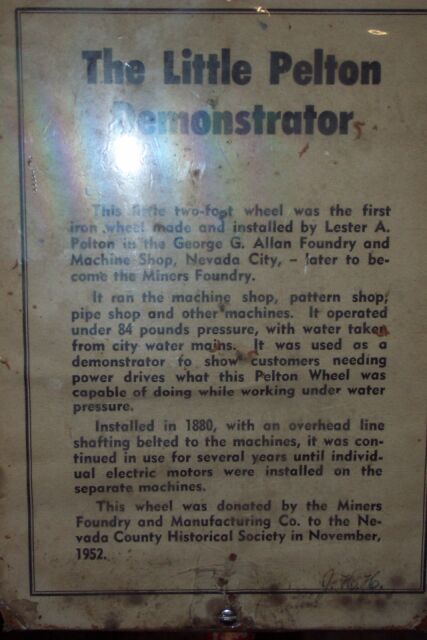 Museum Sign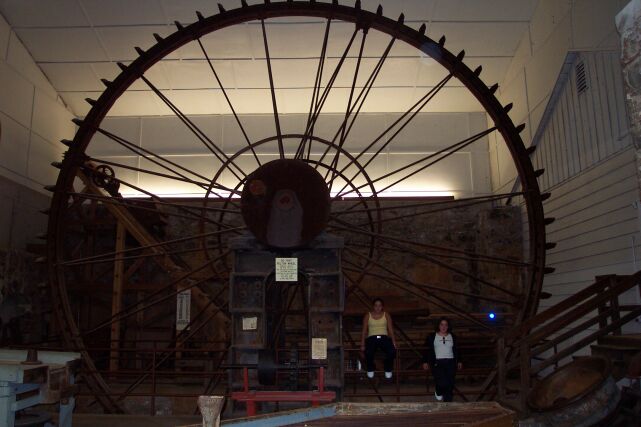 30 Foot Pelton Wheel, at the NorthStar Mining Museum!
In it's originally installed position, it ran an air compressor.


Interesting Wooden Wheel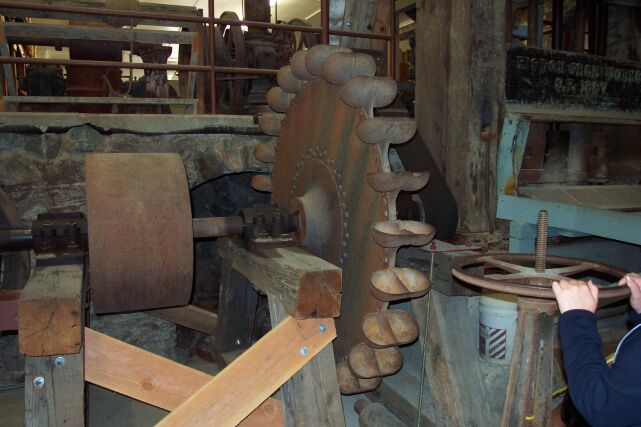 Pelton Wheel, on original structure, with valve and nozzle(bottom of pic)
Looks like the operator of this wheel may have gotten a free shower.