Pelton Water Wheel Company, 12 inch Water Wheel

This page shows the Pelton Water Wheel Company 12 inch water turbine operating
at the 2001 Kittitas Valley Early Iron Club Threshing Bee.
This wheel was made in San Francisco, CA. by the Pelton Water Wheel Company.
The patent dates cast into the housing on both sides of the case,
are August 27, 1889 and June 28, 1891.
This wheel has Pelton Buckets that were designed before 1899.
1899 is when Doble (an engineer) joined the Pelton Water Wheel Company.
Doble was responsible for many improvements in the design of the Pelton wheel after 1899,
the improvements in bucket shape and the "cut" in the bucket of modern wheels were his design..
The turbine is currently connected to an old North East Electric Company
generator that was modified sometime in it's life.
Some people think it looks like an old Dodge Brothers Starterator, manufactured
by North East Electric that Dodge used on their 4 cylinder engines from 1916 to 1922.
The generator is not a starterator, but is very similar, sharing the same manufacturer.
The generator makes 110 VAC. It is NOT efficient, but does provide a load for the turbine.
See a closer look at the Generator near the bottom of this page.
We currently run the turbine from a small irrigation pump for demonstration purposes.


Shown Running at the 2001 Threshing Bee, and Antique Equipment Show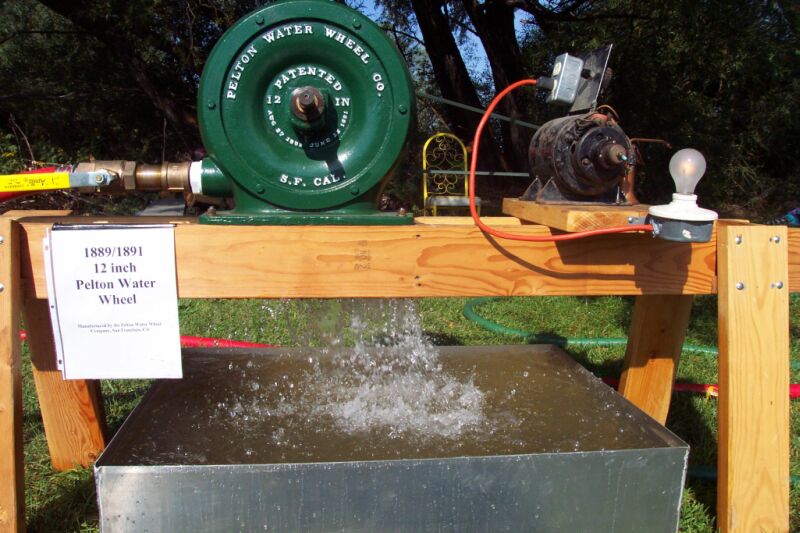 Shown Running at the 2001 Threshing Bee, and Antique Equipment Show Generating Electricity


Close Up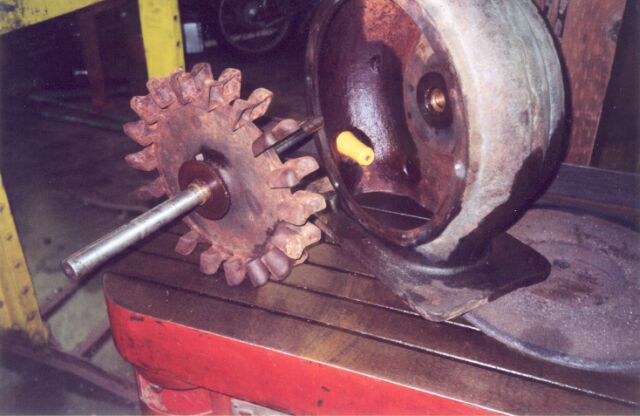 During Restoration/Cleanup, Nozzle is painted yellow.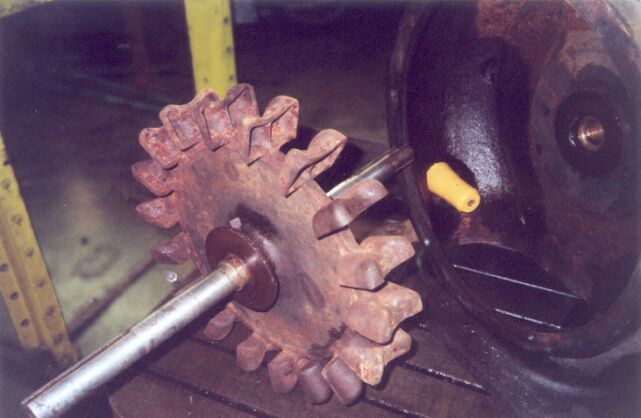 Note the split buckets, and the interesting bucket Shape.



A view of the oil lubricated bronze sleeve the shaft rides in.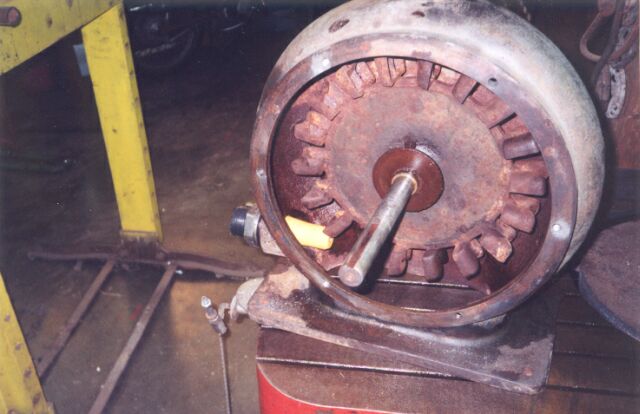 The wheel as it normally sits in the case, ready for the cover to be installed.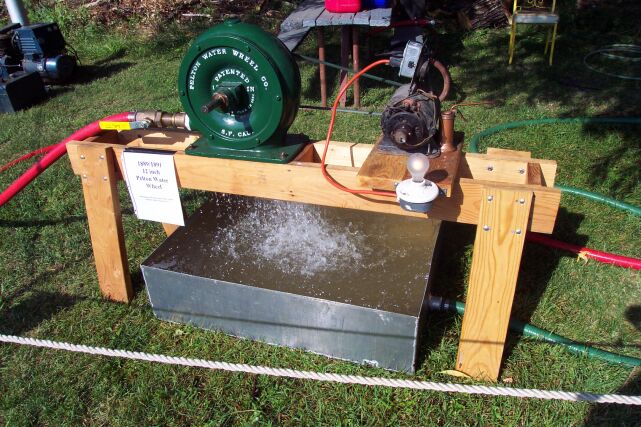 Another View, Showing the tailrace tank,
and the old Kohler generator to power the display pump in the upper left corner of the picture.



Old North East Electric Generator

Back To Main Water Wheel Page